With the advent of bitcoin, other altcoins soon registered their presence in the crypto markets and the need for trading them increased at a rapid pace. There are more than 250 centralized and decentralized crypto exchanges in the world today which are responsible for huge trade volumes and liquidity across the industry. It is quite easy to set up an online exchange which is a driving factor in their growth as registering exchanges simply does not require any testaments from a centralized authority. According to Coinmarketcap, there are more than 23k active crypto markets which means that there is the same number of trading pairs available on these exchanges averaging about 70+ pairs on each exchange.
In the previous article, we talked about the 10 top exchanges and some of their governing factors such as fees, leverage, key features and more. Today we are talking about their founding members and the recent development these exchanges are facilitating.
Founder of the world's largest crypto exchange Changpeng Zhao had previously founded Fusion Systems in 2005 in Shanghai; the company specialized in building high-frequency trading systems for brokers. Zhao is a Chinese-Canadian business executive who was previously a member of the team that created Blockchain.info and also served as a CTO of OKCoin.
Website visits per month- 66.70M
Headquartered- Malta
Founding members- Brian Armstrong and Fred Ehrsam
Brian Armstrong
Brian Armstrong is a software engineer, risk manager, consultant, and crypto entrepreneur. He started his career in 2012 by taking the table as the CEO of Coinbase. He has also co-founded the GiveCrypto Foundation, a charity that has raised $4 million in cryptocurrency donations for impoverished people.
Fred Ehrsam
Fred was a foreign exchange trader at Goldman Sachs before co-founding Coinbase. He is recognized by both Forbes 30 Under 30 and TIME Magazine's 30 Under 30 Who Are Changing the World.
Website visits per month- 32.00M
Headquartered- Malta
Recent updates-
Coinbase's Fight with the SEC: An Overview of the Charges and Allegations
Founding members- Jesse Powell
A veteran of 5 years in the crypto industry Jesse Powell is a graduate of California State University-Sacramento. He previously founded a platform that provided various account management services for MMORPG or Massively Multiplayer Online Role-Playing Games. He is one of the oldest crypto enthusiasts and advocates.
Website visits per month- 5.7M
Headquartered- San Francisco, California
Founding members- Raphael Nicolle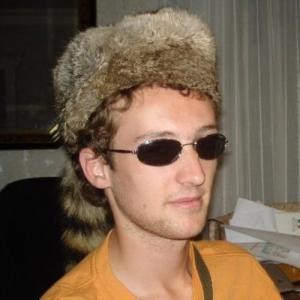 After working as an IT technician in Paris and then as a system administrator, Nicolle got involved in the crypto space wherein he laid the foundation of Bitfinex.com in 2012 allowing people to benefit from margin trading and lending in USD and Bitcoins.
Website visits per month- 3.17M
Headquartered- Taipei
Founding members- Nejc Kodric and Damijan Merlak 2011 Headquartered in Slovenia
Nejc Kodric
Nejc Kodric is an angel investor and has spoken at several conferences including Techcrunch, Bitcoin Foundation, FundForum International, etc. Born in Slovenia, Nejc studied Organization and Management of Information Systems and Economics and specializes in digital currencies, blockchain, trading, education, science and technology.
Damijan Merlak
Besides co-founding Bitstamp and Quantum Project Damijan Merlak is also the Founder at Tokens.net and an angel investor. He ranks 37th among Slovenia's most influential people and the country's youngest millionaire.
Website visits per month- 1.89M
Headquartered- London
Founding members- Bill Shihara (CEO), Richie Lai, Rami Kawach, all ex-Microsoft employees
Bill Shihara
Bill was previously a Manager: Security Threat Analysis at Blackberry Ltd and a Manager: Security Engineering at Amazon Inc. He currently sits at the desk of the CEO of Bittrex Inc.
He was responsible for the anti-malware and security automation strategy for the BlackBerry ecosystem to protect customers from threats before they take place. Before serving Blackberry he spent 11 years at Microsoft in the security team.
Richie Lai
Richie Lai is a security engineer who specializes in cybercrime and malware prevention, botnets and web exploits. He previously served as a leader in the Amazon Information Security team. He lives in Seattle with his wife and a young son. He founded Bittrex in 2014 alongside two other members with who he worked with Microsoft before.
Rami Kawach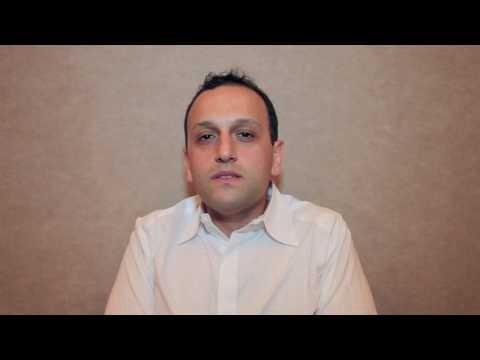 Rami is the Co-Founder and Chief Technology Officer of Bittrex. Prior to finding Bittrex, he served as a Principal Security Engineer at Amazon, managing various security issues. Rami has also previously served as the Director of Engineering at Qualys.
Website visits per month- 1.5M
Headquartered- Seattle, Washington
Founding members- Ben Delo, Samuel Reed, and Arthur Hayes in 2014
Ben Delo
Ben graduated from the University of Oxford with a Masters and First-Class Honours in Computer Science and Mathematics. He has a ten-year of experience developing trading systems for J.P. Morgan and IBM. His expertise in designing, architecting and implementing quantitative infrastructure, systems and tools.
Samuel Reed CTO
Samuel graduated from Washington & Lee University with a degree in Computer Science. He holds nearly twelve years of experience in professional programming. Sam has served as CTO in Tixelated and Global Brand Solutions which are both renowned technology companies. His expertise lies in the implementation of modern, real-time web applications and interfaces and contributes to open-source projects regularly.
Arthur Hayes CEO
Arthur graduated from the Wharton School of Business with a degree in economics. He then lived his life as an equity derivatives trader in Hong Kong. He has been the market-maker for Deutsche Bank and Citibank's Exchange Traded Funds (ETF). Arthur also has great experience in trading equity index futures, forwards and swaps. He co-founded BitMex in 2014.
Website visits per month- 998.2K
Headquartered- Honk Kong
Founder- Star Xu
Star Xu is the CEO of OK Group of companies and Co-Founder of OKCoin. He previously served as the CTO at DocIn and as an engineer at Yahoo. He is a Bachelor of physics from the University of Science and Technology, Beijing.
Website visits per month- 55.2K
Headquartered- Malta
HitBTC is a leading bitcoin exchange which provides cryptocurrency trading services to institutions, merchants and traders worldwide. The details behind its team are quite scarce and the website claims that it is founded in 2013 by experienced system architects and technology experts, and is one of the oldest and fastest-growing crypto exchanges in existence.
Website visits per month- 405.4K
Headquartered- Hong Kong
Founding members- Oleksandr Lutskevych 2013
Lutskevych has over 15 years of experience in the IT industry where he began his career as a software developer and scaled his ranks from IT consultant to an investor to now a CEO at Cex.io.
Website visits per month- 877.8K
Headquartered- London
This sums up our exchange guide wherein we learned about the different types of crypto exchanges, their operations, fees and mechanism. The aforementioned exchanges are dominating the crypto space and are responsible for hosting billions of dollars of trade volume collectively. Bitmex reportedly hosted $600bn worth of trade in 2018 alone whereas Binance claims that they hosted $2,852,591,354 worth of daily trades in 2019.
These exchanges are making a huge difference in how the world witnesses cryptocurrencies. All their founders are quite reputed and have served in prominent positions in world-renowned companies and it is wise to believe that all the user funds and security are in safe hands. With many unique features and developments to come, the crypto exchanges will continue evolving and make crypto accessible to the masses.
Please leave your thoughts in the comments below and tell share your opinions on the same.