Avalanche is a smart contract platform that enables the creation of custom blockchain networks and decentralized applications. With such highly scalable networks, Ava Labs expects the blockchain to become the "internet of assets", therefore, build upon the revolutionizing"Nakamoto Consensus".
In this TradeDog In-Depth report, you will find detailed information and analytical aspects of Avalanche including
Project Overview
Problem Statement
Solutions Offered
Product Segmentation
Consensus Matrix
Working Mechanism
Tokenomics
Core Team
Market Opportunity
Competitor Matrix
SWOT Analysis
Partnerships
Recent Updates
Conclusion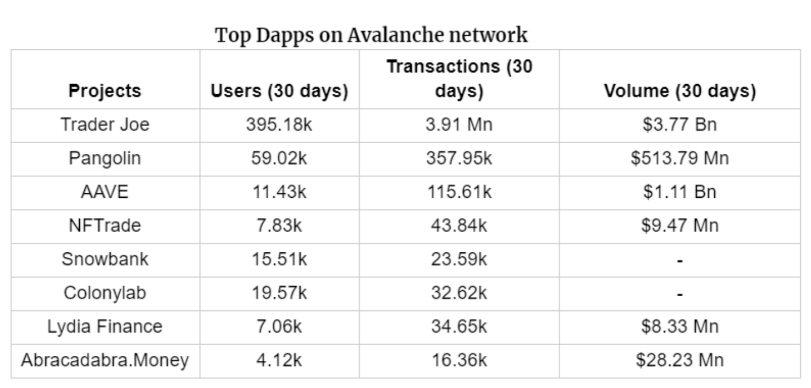 The report consists of our analysts-driven parameters and metrics. The following table reflects the top decentralized application running on Avalanche. These Dapps are generating billions of dollars in volume on a monthly basis which speaks for the transaction scalability of the blockchain network.