The Metaverse is a very vast concept on its own and has multiple interpretations. Today, there exist numerous companies and organizations trying to build their own metaverses. There exists a race in terms of technological development and integration of objects in the traditional web2.0 with the new web3.0 model.
One of the biggest rivalries that emerge when talking about this race for technological development is between Meta (formerly Facebook) and Microsoft.
Microsoft: Overview
Microsoft is one of the leading tech companies in the world. It is also one of the leading torchbearer in the metaverse space as well with its related initiatives.
Microsoft made impressive developments in augmented and virtual reality technologies with its Hololens which are mixed reality smartglasses that Microsoft designed and produced. The utility of Hololens is so great that top companies like BMW, Ford, and Daimler use this technology to increase production speed and efficiency through simulations, learnings, identifying errors, etc easily. Microsoft with its acquisition plan of Activision Blizzard understands the importance of gaming in the whole metaverse circuit and the deal could shape the future of metaverse.
What is Microsoft metaverse
The Microsoft metaverse plan mostly revolves around the company's Teams platform as discussed by a panel of Microsoft specialists at Microsoft Build 2022.
In Microsoft's viewpoint, the metaverse should be a digital representation of people, places, things, and processes, enabling real-life experiences and simulations in a digital arena. The idea of the metaverse does not only limit to recreating a physical space in a virtual environment but also utilizing AI to gain real-life insights using the data accumulated.
Microsoft wants people to utilize Metaverse for work, school, training, and fun. Avatars, AR, and VR can be used to improve and reimagine these real-world needs.
Current stage of development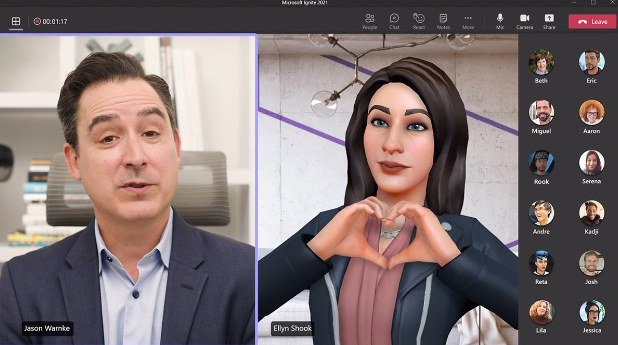 Microsoft's workplace metaverse is integrated inside Teams using Mesh for Microsoft Teams.
As seen in recent times, workers want flexibility and Microsoft's metaverse angle provides for this need in an amazing manner. Personal relationships are harder to reproduce digitally but are critical to productivity and retention, thus introducing the avatar system and intractability with it is a step towards bridging the said gap. Technology is evolving and employees want to build personal connections and enable collaboration more effectively regardless of geopolitical location, backing the utility of metaverse at work.
Future prospectus
Microsoft's metaverse is currently focused on business audiences as seen with the Mesh integration on Teams.
But if we are to consider the future, its acquisition of Activision Blizzard brings forth limitless possibilities. As we know, one of the major use cases of metaverse is for gaming. This makes the acquisition of Activision an ace up the sleeves for Microsoft. Activision's call of duty alone has more than 90 million users worldwide, adding to the behemoth of game titles under Microsoft.
Microsoft had also announced to bring the 2D worlds of famous titles like Minecraft to 3D.
These factors make Microsoft's position in the Metaverse space dominant when compared to its various competitors.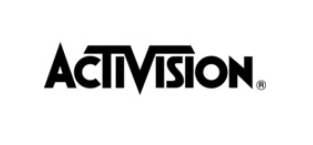 Personal Takeaway
In my opinion, Microsoft is doing a great job in introducing metaverse utility to corporates. There have been many projects building their own metaverses in the gaming and entertainment segment, but the metaverse's corporate utility was to date confined to onboarding and meetings only. Microsoft, using its popular platform "Teams" which is used by millions of people around the world ranging from schools to corporates, brings a lot of scalability and easy accessibility to people who would want to partake in the "Microsoft Metaverse".
Meta: Overview
Meta, formally known as Facebook is one of the tech players who have made metaverse, a core proposition of their future roadmap.
Even the name Meta signifies how Facebook is branching out from being a regular social media company to a leading player in the web3.0 and metaverse space.
Facebook aims to integrate all its offerings like Facebook, Messenger, Instagram, WhatsApp, and Oculus into the metaverse and create a virtual world. The world would be aided by its advanced AR and VR technologies and change the way we interpret digitization.
What is Meta Metaverse
Meta visions a metaverse where people create their digital avatars and connect for entertainment, work, or travel using VR headsets. Mark Zuckerberg believes that metaverse has the potential to act as a replacement for the internet as we know it.
"The next platform and medium will be even more immersive and embodied internet where you're in the experience, not just looking at it, and we call this the metaverse,"- said Zuckerberg.
Meta as a core value, believes metaverse to be for all and accessible to all.
Current stage of development
The horizon workroom (beta) is a virtual meeting space for companies. Here coworkers can join the virtual environment and conduct meetings using their Oculus quest 2 VR headsets.
Instagram, a part of Meta has also shown support for the whole concept of Metaverse and NFTs by allowing users to share their created or purchased Digital Collectibles or NFTs. Instagram supports wallets like Coinbase and Dapper, and also allows users to post digital collectibles minted on the Flow blockchain.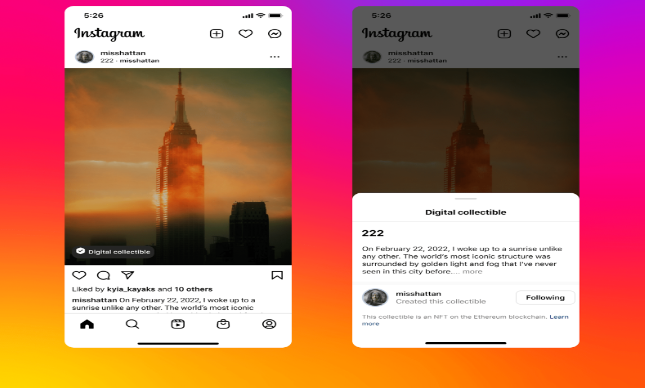 Future Prospectus
Meta has been going big in the gaming and experience-based aspects of the metaverse. Integrating its Oculus, Meta aims to make VR and AR accessible to users and make its metaverse experience even more immersive.
Meta is continuously working towards building technologies to bring the world closer together using advanced AR and VR capabilities like meta quest and coachellaverse for an amazing gaming and entertainment experience.
Personal Takeaway
In my opinion, Meta is very ambitious in building a truly interactable metaverse. They are building technologies and integrating AR and VR to make gaming and entertainment a truly immersive experience. Meta has a very large user base due to its social media platform following. With Instagram integrating NFTs in its user experience, the future in aspects of integration of social media and web3.0 seems promising.
Microsoft Vs Meta: Which one is better?
Both Microsoft metaverse and Meta metaverse are being built on similar ideologies. However, Meta is seen as having more focus on social media and entertainment while Microsoft has a sharper focus on work and businesses. Even though Meta has the Horizon Workroom in its arsenal, still Microsoft stands ahead in terms of the utility and popularity of Teams.
When understanding the concept and ideology behind Meta, it is realized that there exists close alignment with a more technology-based and futuristic goal for its virtual world integration. Whereas, Microsoft has focussed more on real-world utilities and remains a more popular option in the workplace and corporates.
Even though Meta has currently shown more enthusiasm toward building the gaming and entertainment aspects. But with Microsoft acquiring Activision, there's a huge opportunity in the future as gaming is and will be a core pillar in the whole world of metaverse.
This pulls Microsoft ahead of Meta in terms of future market opportunity and a better candidate in the metaverse race.