The overall market conditions had sustained to be positive from the past week as the majority of cryptocurrencies were able to register considerable weekly gains. BTC is up by 6.66% on a weekly basis, while Ethereum had a massive bullish rally of 18.14%.
Amid Elon Musk's acquisition of Twitter, cryptocurrencies that were closely associated with him, including Dogecoin and Shiba Inu, also took up positive momentum and had massive weekly gains of 152.10% and 32.35%, respectively.
Apecoin Price Analysis: Utility in Doubt?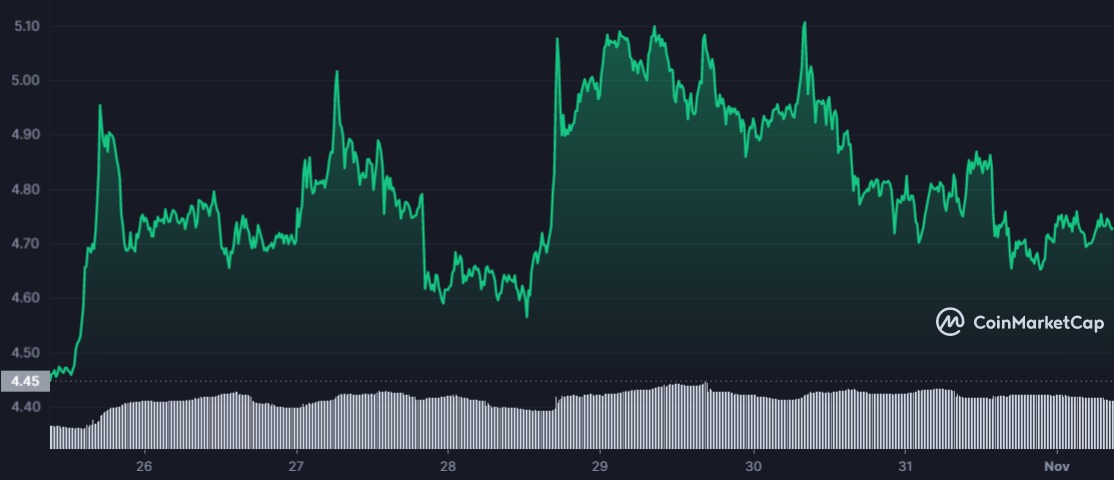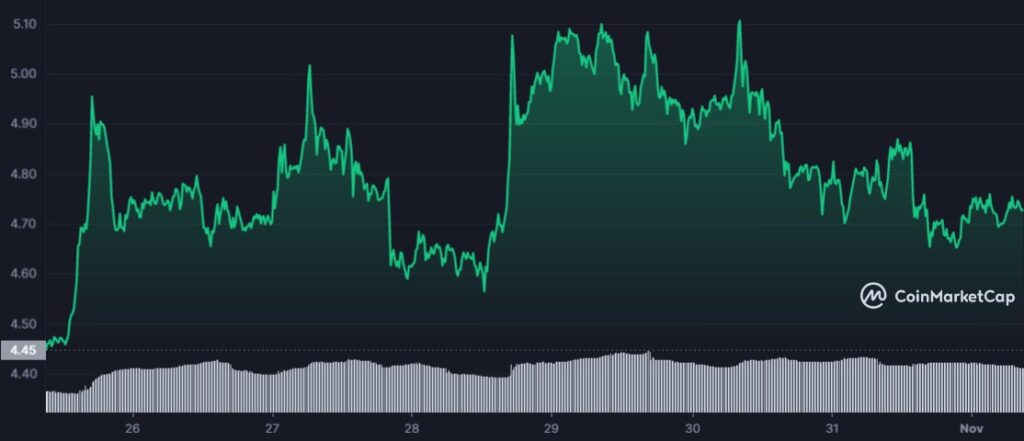 However, Apecoin, which is the governance and utility token of the Ape Ecosystem including the Bored Ape Yacht Club only registered a weekly gain of 6.31%. As per the price chart, Apecoin is facing consolidation between the price range of $4.50 to $5.10. 
Apart from the ongoing consolidation, the token has received criticism from the community on the counts of having an actual value apart from being used in governing decisions. The market capitalization of Apecoin has almost dropped by -80.00% since its inception. Surprisingly, other meme tokens with no utility or purpose during their inception are now ranking above Apecoin with a significantly higher market cap.  
Apecoin Technical Analysis: Potential Bearish Trap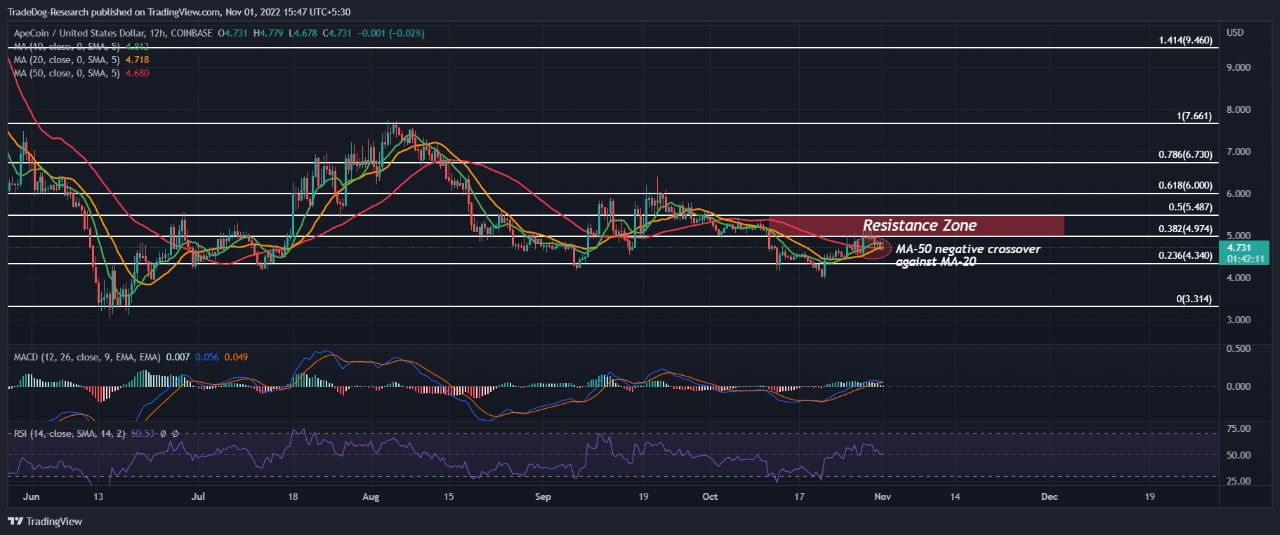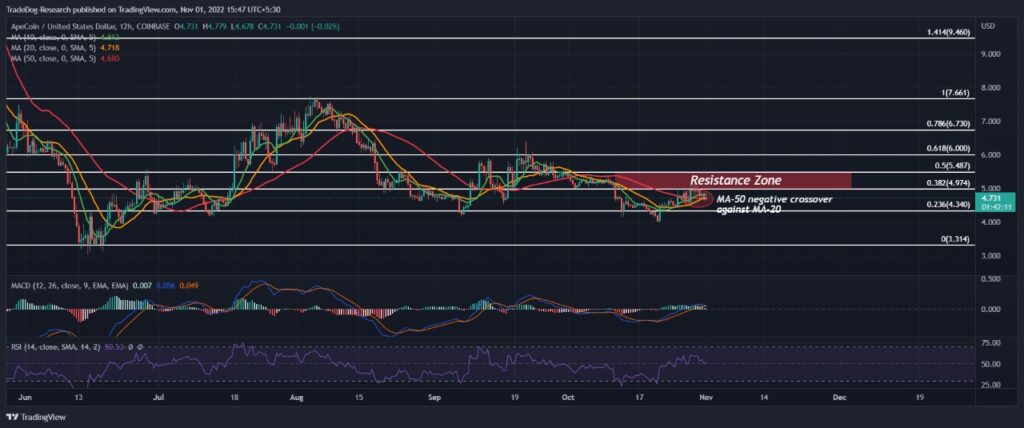 Looking at the Apecoin technical chart, the price level has faced significant selling pressure since August and is almost down by 43.00% since then. Considering the current trend, APE is struggling between 0.236 FIB level to 0.382 FIB level. Above 0.382 FIB level, there's a strong resistance zone in which the price level is unable to maintain sustainability.
MA-50 has also faced a negative crossover against MA-20 which can be an indication of an upcoming bearish trend. The MACD level also in the potential to have a bearish crossover while the RSI level is looking vulnerable to a breakdown below 50. Overall, the technical chart reflects a bearish formulation for Apecoin and a word for caution for the upcoming days. 
Read more: How Did Litecoin Surge Nearly 40% Amid Negative Market Sentiment

Apecoin: Key Statistics
Resistance: $5.50 and $6.50
Support: $4.00 and $3.50