Axie Infinity, one of the top promising projects in the Play-to-Earn segment, faced a severe downfall since the start of the year. From its unsustainable tokenomics model specifically for bearish conditions to the declining rate of users, AXS token price is down by 91.35% when compared to a year-to-date performance.
Since then, the gaming community has been waiting for the next steps from the Axie Infinity development team which can redevelop the engagement for the game and build a sustainable gaming economy around it. 
In the midst of turmoil in the overall market conditions, the AXS token was able to surge by 23% today. This could be one the single greatest rally that AXS token had for a given day in the year. But what led to a surge of 23% for the gaming token?
Axie Infinity Price Analysis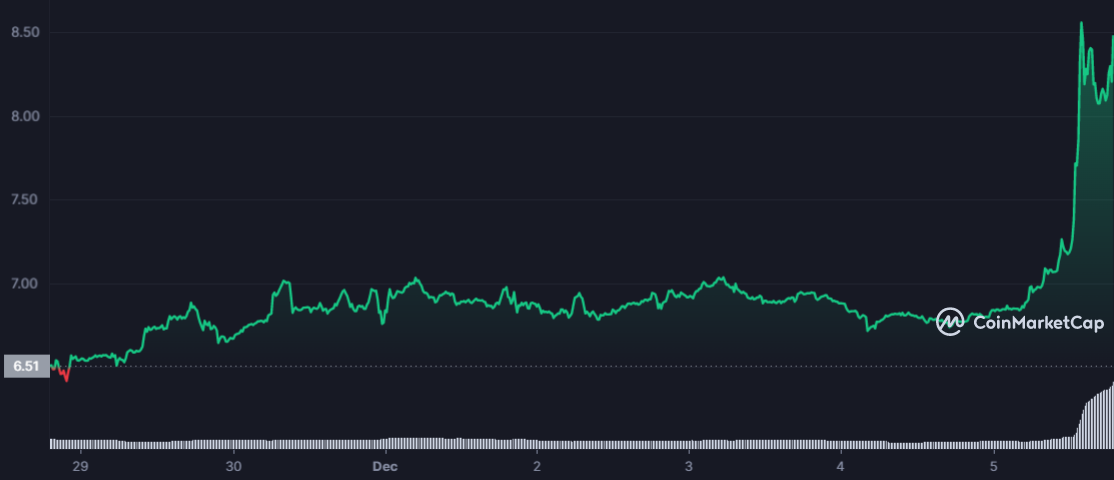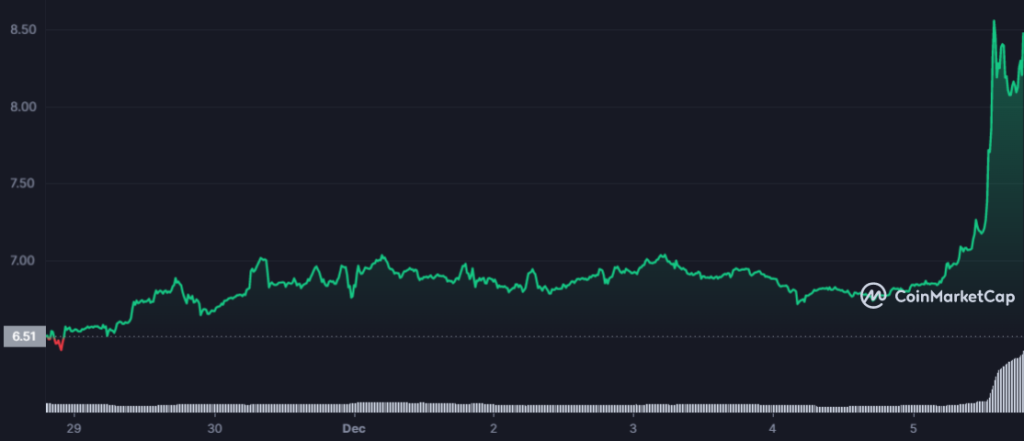 Considering the price action, it would be noticed that Axie Infinity price (AXS) was facing strong resistance at the price level of $7.00. Since the past week, the AXS token was regularly testing the resistance level but was unable to have a positive breakout. However, with a sudden surge, things got instantly changed. Its market cap also rose by 25.25% and accounted for $846 million at the time of writing. Considering the volume traded in the past 24 hours, it has surged by a massive 864.01% which definitely suggests that it has gathered the attention of community members again. But what made them buy AXS tokens?
Axie Infinity Fundamental Analysis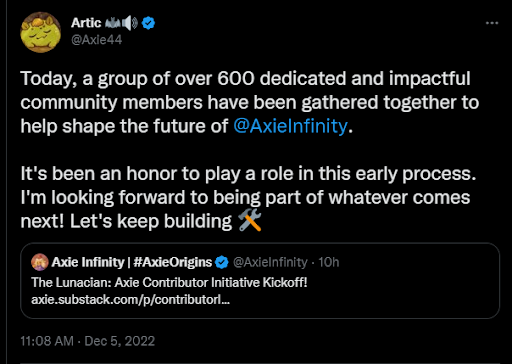 As reported by Artic who is an Axie Infinity missionary, a group of 600 dedicated and impactful community members had gathered together to help shape the future of Axie Infinity. The team at Axie Infinity announced that it has chosen these community members to join the early pilot program of the Axie Contributors, who would participate in a newly created "Governance" section on Axie Infinity's discord channel. With such new developments, it is anticipated that there was a short-term positive trend created for the AXS token. However, the effectiveness of this particular program still needs to be determined for the gaming economy of Axie Infinity.