Introduction
The Script Network is a video-based blockchain protocol that focuses on 24/7 decentralized storage and live content. Script Networks' products include Script TV, Script Video NFTs, and a variety of other on-chain dApps.
Script TV is a decentralized video/content network that offers a variety of blockchain-enabled solutions to traditional video-streaming industry problems. When compared to traditional service providers, the platform provides high-quality video streaming as well as multiple incentive mechanisms for decentralized bandwidth and content-sharing at a lower cost.
The Script Blockchain
The Script blockchain has been specifically designed to handle video and large data packet transmissions. It has also been optimised for the scalability of users interacting with multiple areas on chain. Furthermore, the EVM or Ethereum virtual machine is compatible with the Script virtual machine. This simplifies the integration of video-related products and services developed on the internet with the Script platform.
Multi Level Blockchain
The Script blockchain uses a multi-level consensus programme where thousands of nodes can openly participate in the consensus process.
The first level is referred to as the validator level. A smaller subset of validators will also be in charge of processing transactions and creating blocks.
The second level is made up of Lightning node operators, and there are over 1,000 of them. They will verify and confirm the transactions that the validator nodes have processed.
Because of the large number of Lightning nodes, all transactions will be confirmed and verified faster and more securely. Nonetheless, the blockchain's second level improves its integrity and reduces the likelihood of false alarms.
What is Script Network
Script Network is a platform that allows its users to stream video content and earn token rewards as they relay the video to other users interested in the same content.
This is a classic example of a sharing economy model wherein the users are voluntarily using their spare bandwidth and resources to share/relay video to the other users in order to earn rewards.
Users can contribute to Script Network from any PC or Server. When Script Network is integrated into a video platform's video delivery stack, it reduces video delivery costs, increases viewer engagement, and drives incremental revenue. By spending less on video delivery infrastructure and more on rewarding their users, script-enabled video platforms can increase their user base and market share.
Features of Script Network and How it works

Currently, the Script Network hosts a plethora of features and opportunities including:
This is a fully functional blockchain-based TV platform with streaming services across multiple channels and genres.
ScriptGLASS is the NFT collection that is directly integrated into the ScriptTV watch-to-earn protocol. On a daily basis, at least one pair of ScriptGLASS must be equipped to watch and earn. Aside from being aesthetically distinct in color and design, each glass has a unique rarity that influences how much a user can earn on a daily basis. When watching content, users must recharge their glasses, advance to higher levels (to earn more per day), purchase a gem (for multiplier and raffle opportunities), and open loot boxes (which are only available to glasses who which an advanced level).
Users can watch content on the platform and earn rewards in the process. Earnings on the watch-to-earn model are based on the level of ScripGLASS NFT held by the user.
Ecosystem achievements and milestones
The gamified experience on the platform is magnified by multitudes of achievements and milestone-based rewards along with schemes like refer and earn and building online connections.
This is the in-app NFT marketplace where users can buy, sell and trade their respective NFTs
Users are able to swap their tokens for other cryptocurrencies through the on-platform swapping mechanism.
In-app decentralized wallet
The users need to add funds to their on-platform wallet to transact on the platform
Script TV B2B Model
Script TV has a B2B model wherein the project can avail benefits from various other crypto projects. Script.TV provides crypto projects and other businesses a platform where they can easily advertise their products and services without any interference from any centralized authority and unnecessary bureaucracy. The companies can pay for their marketing campaign and get the rights to view, create, and track advertisement results, all using the $SPAY token.
Revenue Streams
The Script Network has a very unique business model that brings television to the Web3.0 audience. This also results in very versatile revenue streams for the platform.
Advertisement Revenue
Web3.0 companies can video advertise on the platform. The ads can run in every 15-20 minutes during the live streaming of content.
ScriptGLASS Marketplace
The platform earns via sales of ScriptGLASS NFTs on its own marketplace which are essential to participate in the watch to earna spects of the platform.
On chain Transactions
The platform also earn via transaction fees on every transaction made on the platform.
Original Content
Script Network also plans to release its original content at later stages as the platform evolves over time.
Premium TV Channels
The users can also purchase special access to premium channels. This acts as an additional source of revenue for Script Network and
Decentralized Storage
The Script Network also provides content storage, transfer and transcoding facilities at a 70% cheaper price compared to Web2.0 and can attract a lot of business by the same.
Token Overview and Use Cases
ScriptTV employs a dual token model. The main token, $SCPT, is used to power and govern the entire network, while $SPAY is in charge of transactions, gas fees, smart contract interactions, and rewards.
$SCPT is an Ethereum-based ERC-20 token. The community can stake $SCPT in exchange for various crypto rewards and NFTs, use it to manage the Script Network via a decentralized autonomous organization (DAO), or earn $SCPT by running a node and supporting the network.
$SCPT holders can also use these tokens to buy advertisement space on the platform.
$SPAY as a transactional token on the Script Network can be used to make purchases from the marketplace, purchase, upgrade ScriptGlass NFTs and Gems and unlock exclusive content on the network.
Token sales and economics
$SCPT (Script Token)
Social Analysis
| | | |
| --- | --- | --- |
| Channel | Followers | Engagement |
| Twitter | 70.3K | The engagement rate is 0.11% which is fairly low with a tweet frequency of 3/week |
| Telegram | 19.8K | This channel is mostly inactive with no community interactions since Jan 25, 2023 |
| Discord | 29K | The community is active in the general chats. |
Project Team
Akeem Ojuko (Co-Founder and Product Growth Lead)
Akeem is an experienced founder with previous stints in working with products.
Having an own past venture called Wild Peanut Foods. And being a TEDx organizer, he has a proven record of his entrepreneurial and management skills. He has also been advising projects as a blockchain advisor and holds an economics and finance degree from the University of Portsmouth.
Abiel Alazar (Co-Founder and Content Lead)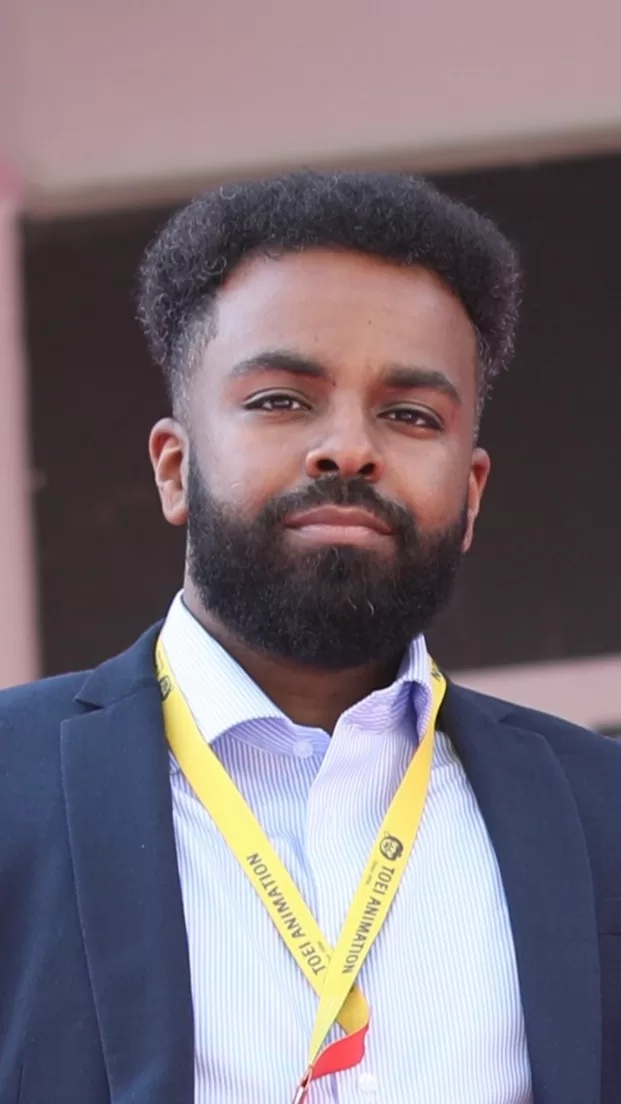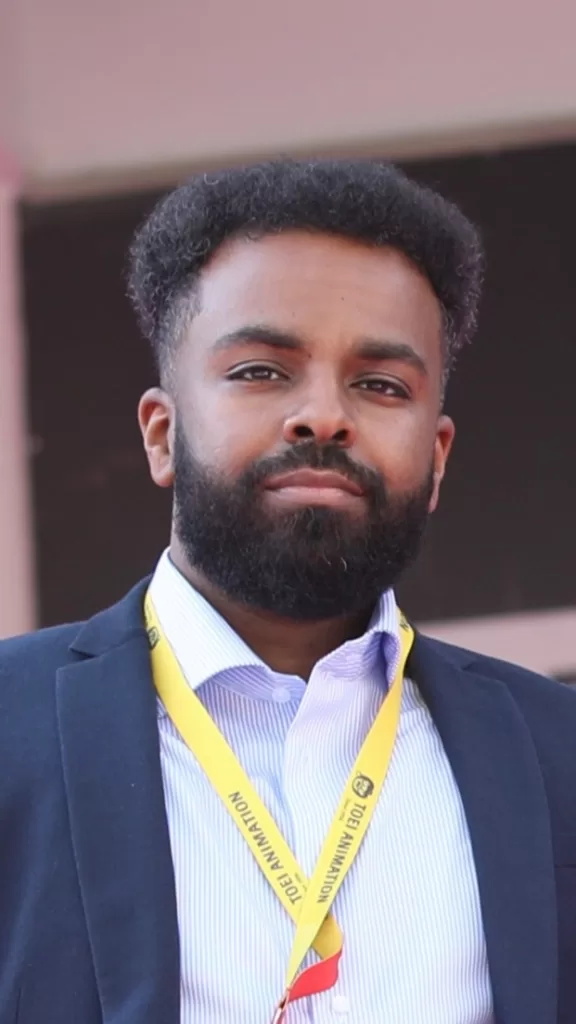 Abiel is a serial Entrepreneur leading the content at Script Network. 
With an extensive corporate experience in the field of IT and Telecom industry, he has strong experience in Research, Customer Service, Account Management, Sales, and Leadership with a graduation degree from- the Stockholm Institute of Technology. 
Personal Opinion
In my opinion, the project seems very interesting. The platform is live and has most of the features active as of now. The stream service is also very smooth and some amount of community interaction can be witnessed in the live chat section during streams. The platform also has its own purpose built blockchain for video and data transmission and this adds to the positive aspects of the project.
Even though the project has a very versatile business model, but still it needs to partner up with more players from the entertainment sector in order to expand its viewership and the content it streams. Also, as the number of content streaming platforms in Web3.0 is also steadily rising, Script Network needs to be proactive in bug fixes and launching pending features as soon as possible in order to not fall back in the markets.
Overall, this model of decentralized entertainment is unique and can be a great initiative in the world of blockchain and entertainment. Targeting the television viewership and integrating a watch to earn model on the same is something new and can gather great traction over time.
Also, during our conversation with the team it was evident that they are really passionate about the project and have great things planned for the future. Considering all these factors, Script Network is surely one of those projects that should be kept a track on as it evolves over time.